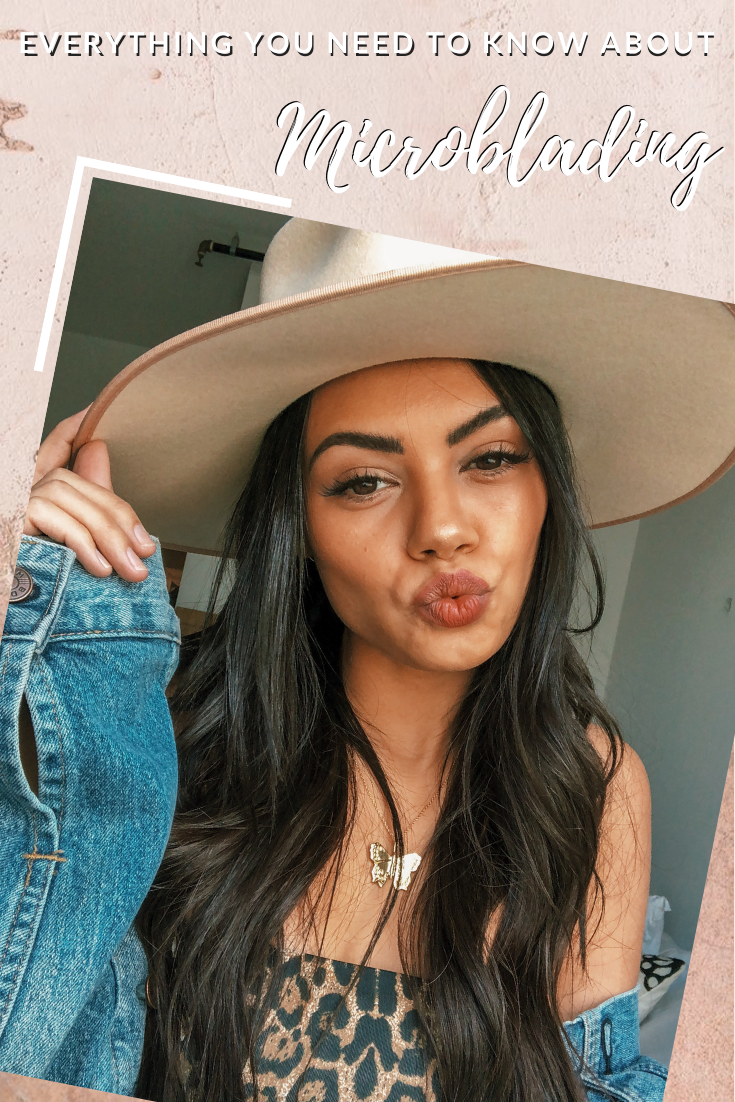 I recently got my eyebrows microbladed and could not be happier with my decision! I definitely fell victim to over-plucking/waxing my brows in high school and had super thin, sparse brows (see photo evidence below). After years of attempting to grow them in by easing up on the plucking and waxing as well as using all sorts of products to grow my brows, they still weren't where I wanted them to be. I realized I would never be able to grow my dream brows on my own and that's when I decided to get them microbladed. It sounds so dramatic, but TBH brows make a huge difference in your face and you can only fill them in so much without over-doing it and looking like Groucho Marks (as my mom would say). Since it's still a fairly new beauty treatment, I wanted to give you guys the 411 on what exactly microblading is and my personal experience with it.
What is microblading? Microblading is a semi-permanent form of tattooing. The ink does not go as deep into your skin as a traditional tattoo, so if you don't maintain your brows with touch-ups, they will fade away within a few years. Microblading can help to shape or fill in your brows.
What is the procedure like? You should come prepared with photos and an idea of how you want your brows to look. Communication is key, but also make sure to do your research beforehand and choose an artist who's work you like! The first step is to apply numbing cream to your brows. For me, this made the procedure virtually painless. There were points when I felt minor discomfort and my eyes watered, similar to when you are getting your brows waxed, but for the most part I barely felt anything. The artist will chose an ink color that matches your browns and then will alternate between brows, adding hairs to each side and then adding another layer of numbing cream to make sure it remains painless. The process takes 1-2 hours.
What is the aftercare process? Immediately after your appointment, your brows will feel tender but still fairly pain free. Aftercare instructions are different for each artist and skin type, but for the most part you'll need to avoid sweating and getting your brows wet, as well as avoid makeup or anything else getting on your brows. The main healing process is between 10 and 14 days. During this time your brows will go though different stages. First they will get very dark and scab over, don't freak out! They won't stay this dark forever. Once the scab starts to flake off, your brows will be a little patchy and super light. Eventually when they have fully flaked off they will start to return to your new normal. A touchup is usually required about 6-8 weeks after your initial appointment. Depending on how much hair you started with and what kind of brows you are trying to achieve, more than one touch up appointment may be necessary to get there. Once you achieve the perfect brows, a touch-up appointment is required to maintain your brows every 1-2 years.
Personally, I like big, fluffy brows that almost look a bit messy. I've now had my brows microbladed 3 times over the past 2 years, and I will probably get touch ups more often than once a year to continue adding fluff and density in my brows.
How much does it cost? The average cost of microblading is $500 – $800. More "advanced" artists will charge on the higher end and don't always include the cost of the first touch up in the price. I've gone to 2 different artists – one on the low end of the spectrum and one on the high end. I had different experiences with each and my advice would be to do your research on the artist and make a decision based on what is most important to you!! The first artist I went to was $750, super hyped up on IG, did not include the touch-up cost in her price, and while I wasn't super unhappy with her work, I also didn't agree with the aftercare instructions she gave me and though my brows could have healed much better had I done things differently. I never ended up getting a touch-up with her because it was pricey and I was kind of iffy on the outcome. I went to another artist this year (roughly one year after I had them done the first time) and her pricing was $500 with the first touch-up included. She's newer to microblading, but I thought she was absolutely amazing!! I've gone back for my touch-up already and I plan on continuing to see her for future touch-ups. If you're in the Los Angeles area, I Lauren @ Starry Eyes Microblading to anyone! You can find her contact info down below.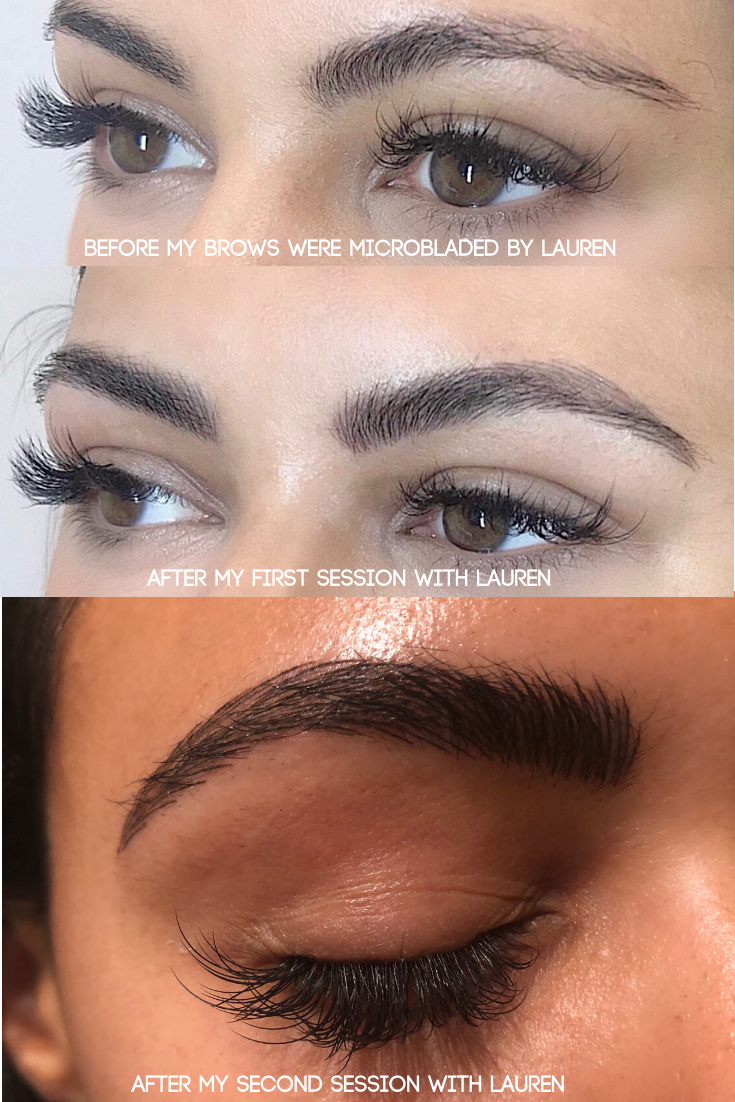 I asked you guys for questions on IG and these were some of the more commonly asked ones:
Is it recommended for oily skin? My skin is on the oily side! You will probably receive different aftercare instructions for your brows and it's possible that they will fade faster, but you can absolutely still get it!
What if you don't like the results? It's important to communicate with your artist and bring photos so that this doesn't happen! But if the shape or color is off for some reason, it will eventually fade away!
Can you get microblading to just fill in a scar or specific part of your brows? Yes! The procedure is completely customizable to what you want.
As always, let me know if there is anything else you guys would like to know! I'll leave a link to book with Lauren down below. I highly recommend her! If you do end up booking, be sure to mention my name!
My brows were done by Lauren @ Starry Eyes Microblading