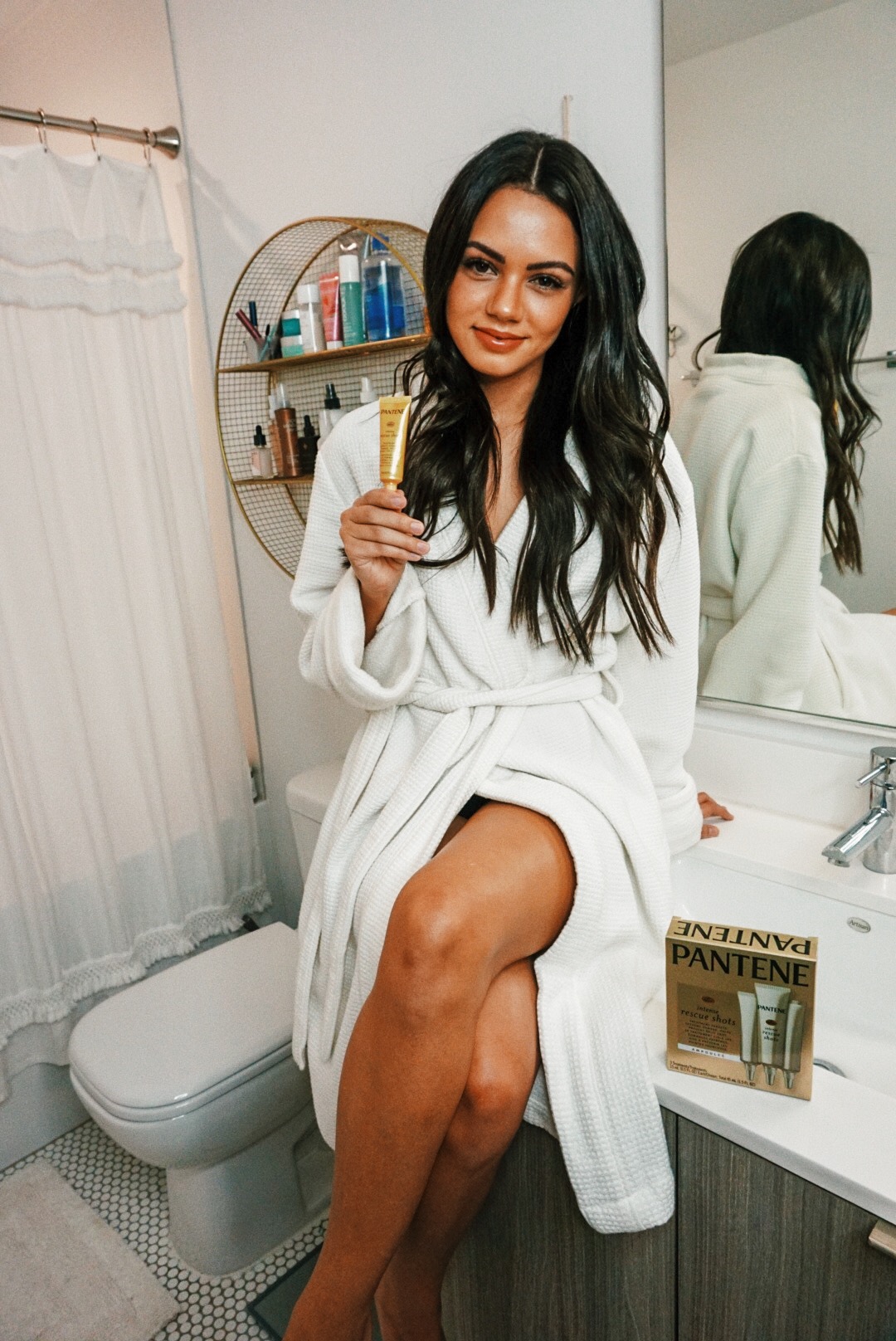 I get tons of questions on how I keep my hair so shiny and healthy and my biggest piece of advice is to use at-home treatments to repair and maintain your hair. I've found a few that work for me over the years, but my latest obsession is with Pantene's new Intense Rescue Shots. Apologies in advance because they don't actually hit shelves in the until January 2019 (only a few weeks away!) but I was lucky enough to get my hands on some before their launch and am seriously impressed! This product is so popular in Brazil that they're bringing it to the U.S. !
How they work:
The shots contain a blend of vitamins, lipids, and natural glycerin that target the ares of damaged hair. The lipids are actually absorbed into your hair instead of just coating the outside of it, so after just one use you will notice a difference! The Intense Rescue Shots repair damaged hair and leave your hair soft, shiny and more resilient!
How to use:
The directions say to use the Intense Rescue Shots weekly instead of your normal conditioner! Each shot is a single-use, so you don't have to think about using too much or too little. Apply the shot generously from root to tip, making sure to target areas that are damaged. Leave on for 30 seconds and then rinse off for 30 seconds. No need to over-rinse because the shots are formulated not to leave residue and weigh your hair down once it's dry.
Personally, I like to treat the ends of my hair every time I wash it! My ends are usually where I see the most damage and tend to dry out pretty easily.
I'll use the Pantene Pro-V treatment Intense Rescue Shots on just my ends 2-3x per week and on my entire head 1x per week.
You can try Pantene Pro-V Intense Rescue Shots when it hits shelves in January. The Pantene Intense Rescue Shots are available for purchase at CVS.com – see here!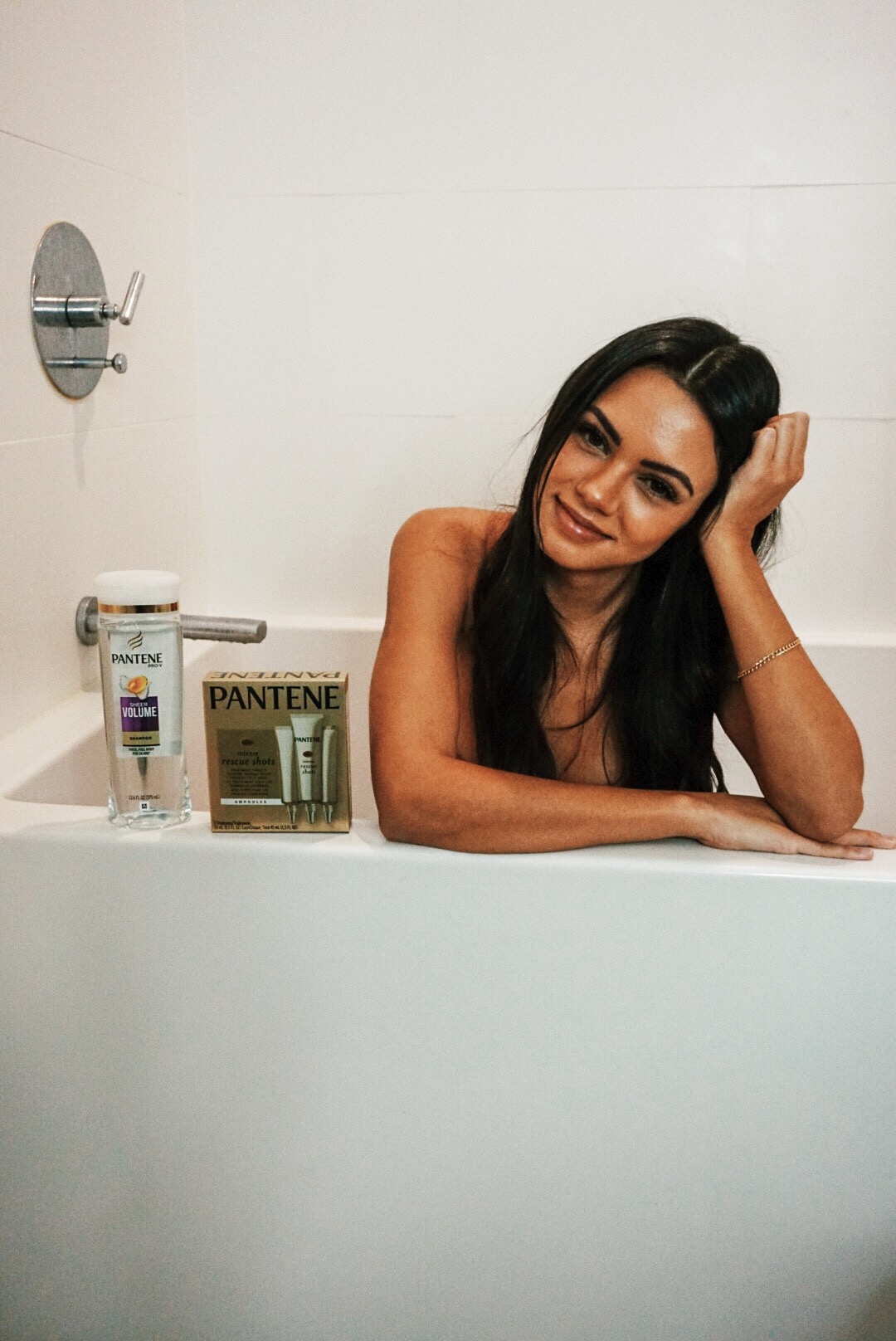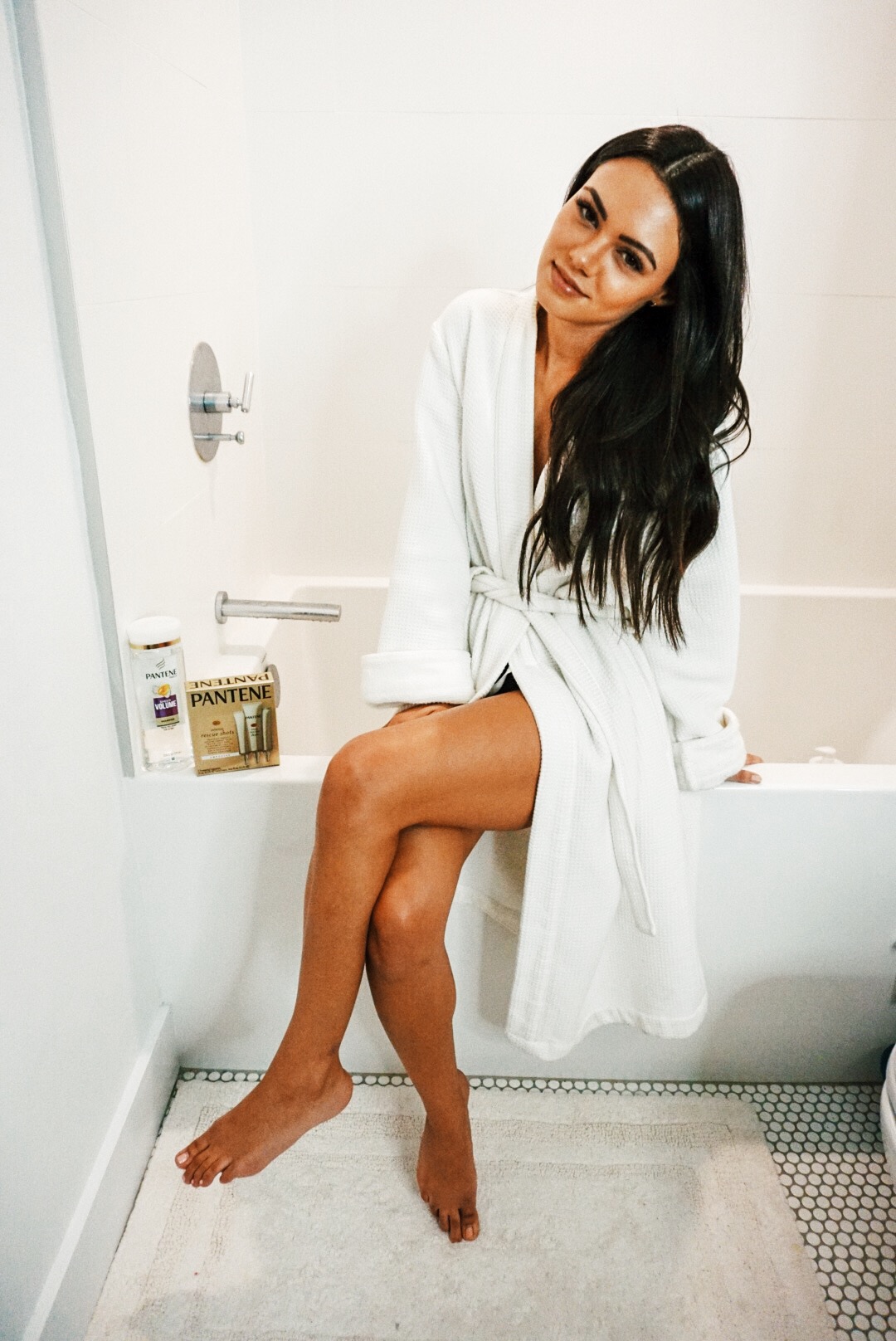 This content is sponsored by Pantene. All thoughts and opinions are my own.