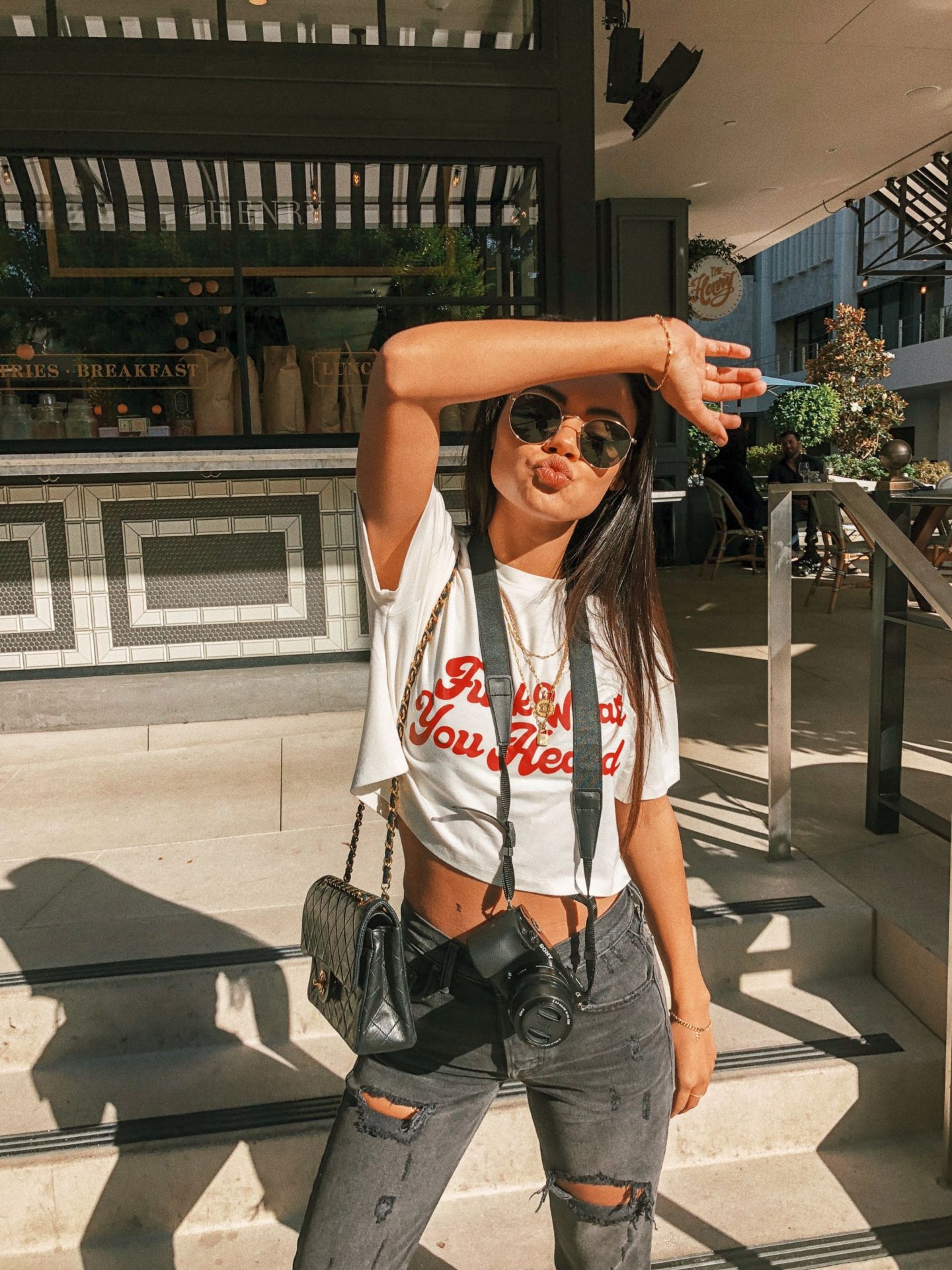 I'm Palestinian and Italian. My dad is 1st generation Palestinian from a small village and my mom is 3rd generation Italian, plus a mix of a few other things. I don't speak either language, unfortunately. I've also never been to either country! They are at the top of my list for obvious reasons.
I have 2 sisters. I'm the middle sister and also the poster child for middle child syndrome. My older sister is 5 years older than me and my younger sister is 6 years younger.
I have 2 tattoos. An "open heart" on my left wrist and 3 birds on my left ribcage. I got the open heart first and people usually mistake it for a heart infinity sign, which gets super annoying. It means "if your heart is always open, love will find it's way in." It has a much deeper meaning to me so it can be frustrating when people think its just something basic and overdone. The other tattoo I got with my two sisters, and we all have the exact same one to celebrate our bond! I'll probably get more in the future, but for now thats all.
I moved to LA without ever visiting the city or even the state of California. Kinda bold, right? not to mention super risky! What if I didn't even like it here?! My mom had lived about an hour south of LA when my older sister was born and briefly while she was pregnant for me. My whole life my mom always talked about how we would move back to California one day. I'm a beach/sun worshipper and so I just knew one day I would make it to the west coast. I moved out here after college and have been loving life SO much ever since! I wouldn't have changed a thing.
Before I started blogging and creating content I was a personal stylist. I worked for a few different companies styling men and women who needed a little help with their every day style. The job was super rewarding seeing how changing up their style could transform someone's life and I still keep in touch with some clients who need a little help here and there.
Let me know a random fact about you in the comments below!!