Born & Raised Restaurant in San Diego
I recently decided to make restaurant reviews a regular segment on my blog. I love eating and trying new restaurants way more than your average human, so it made perfect sense to start sharing all of my amazing finds with all of you. So here is the first of many – hope you enjoy!
Born & Raised is a fairly new steakhouse in the Little Italy area of San Diego. I was in town a few weeks ago for CRSSD Festival and I insisted that my boyfriend and I stay an extra day so that we could have dinner there before driving back to LA. The first time I ate at Born & Raised was a few months back during a girls trip to San Diego. A friend of mine booked the reservation and I had no idea what to expect. I was absolutely blown away by everything from the stunning decor to the absolutely remarkable food. The restaurant has this old school Great Gatsby vibe to it that makes you feel like you've just been transported back in time. Every single detail is perfectly thought out from the witty phrases etched on the toilet seats to the 98 day aged Japanese Wagyu beef smothered in Foie Gras. Photos of departed rap legends can be found throughout the swanky dining area if you look closely enough. They roll around carts with table-side service for everything from martinis to salads to steaks. The service is absolutely impeccable. I truly can't say enough good things about this place!
My second time eating at Born & Raised was just as incredible as the first. I can say without a doubt that this was one of the top 5 best meals I've ever had. Damn do these people know how to cook a steak. My boyfriend, Gerald, actually looked up at me mid bite and said, "I think I just fell even more in love with you for bringing me here." So if you're trying to impress a guy, or are celebrating a special occasion, or find yourself in the San Diego area, or just want to experience one of the most delicious meals you will ever have, you should probably eat here!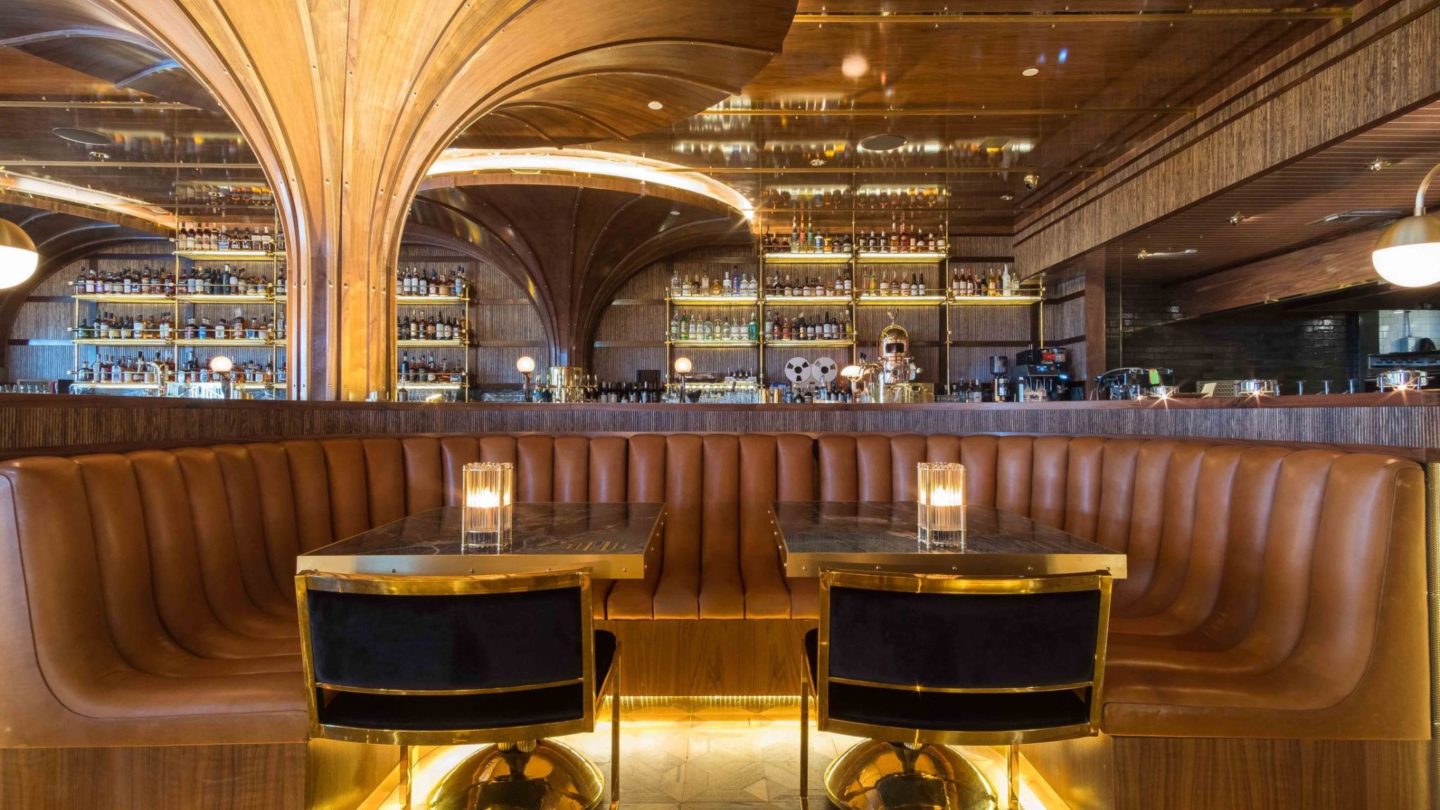 What We Had:
Caviar
Crudo
chef's choice
Spagetti
uni, chili, lemon
Lobster Bique
brandy, smoked paprika
Steak Diane
Wagyu Taster
Robuchon Potato
butter and butter
Carrot Vichy
maple syrup, fresno chili
New York Cheesecake
My favorite dish? The Steak Diane + Robuchon Potatos….holy moly. Sooo delicious!!!
Would I recommend it? One million times over!
Here are the location details and a link to their website if you're ready to book a reservation:
Born & Raised
(619) 202-4577
1909 India St, San Diego, CA 92101