One of my absolute favorite things about living in Los Angeles is how many amazing destinations are within driving distance! It's so nice to be able to getaway for a quick trip by just packing up the car and hitting the road for a couple hours. I have a bucket list in my phone of places that I want to drive to and I'm slowly checking them all off!
A few weeks ago my boyfriend, Gerald, and I drove town to Huntington Beach in Orange County for a little "shopcation" in partnership with the Hilton Waterfront Beach Resort + South Coast Plaza Mall. We've been to Orange County our fair share of times, but it was our first time in both Huntington Beach and to South Coast Plaza Mall. It was honestly such a treat!!
We drove down to South Coast Plaza first thing on Sunday morning to get going before the mall started to get really busy. Super ambitious, I know, but we were hoping to cross a few family and friends off of our holiday shopping lists. The mall was already decked out for the holidays, which I couldn't get enough of. We shopped for a bit and then made our way over to lunch at a super well known restaurant inside the mall called AnQi. It's the sister restaurant to Crustaceon in Beverly Hills. Gerald and I are big foodie's and this restaurant is a MUST if you're in the area. So delicious!!! After lunch we hit a few more stores and then decided to call it a day (because Gerald probably would have killed me if we did anymore shopping). Overall, I was super impressed by the variety of stores that SCP had to offer! Tons of higher end stores like Saks, Chloé, and Chanel but then also everything from Aritzia to Levi's to Madewell. It made shopping for different people so convenient!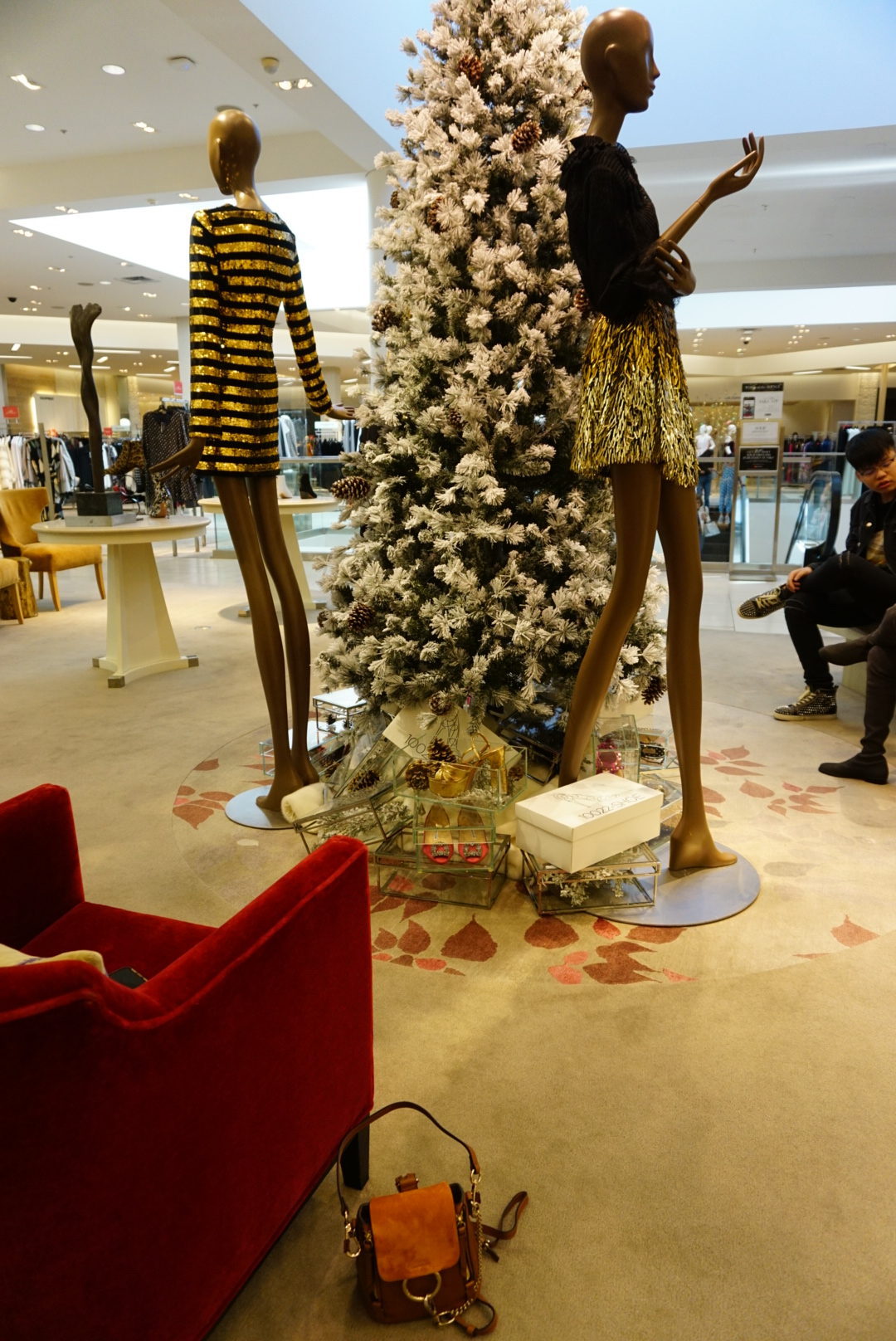 SCP is about a 15-20 minute drive from the Hilton, so we made it back to the hotel to check in just in time for sunset! As soon as we dropped off our bags we went straight to the Offshore 9 Roofop lounge. The lounge is located on the 9th floor of the hotel's new Dolphin Tower and boasts views from the highest coastal rooftop lounge in OC! The sunset up there was SO stunning and it was the perfect place to wind down with a cocktail after a hard day (just kidding! Ha). We sipped on a few delicious cocktails and enjoyed some appetizers next to a cozy heater. Another reason I love SoCal so much is because where else are you able to enjoy outdoor, rooftop drinks in November!? It was perfection!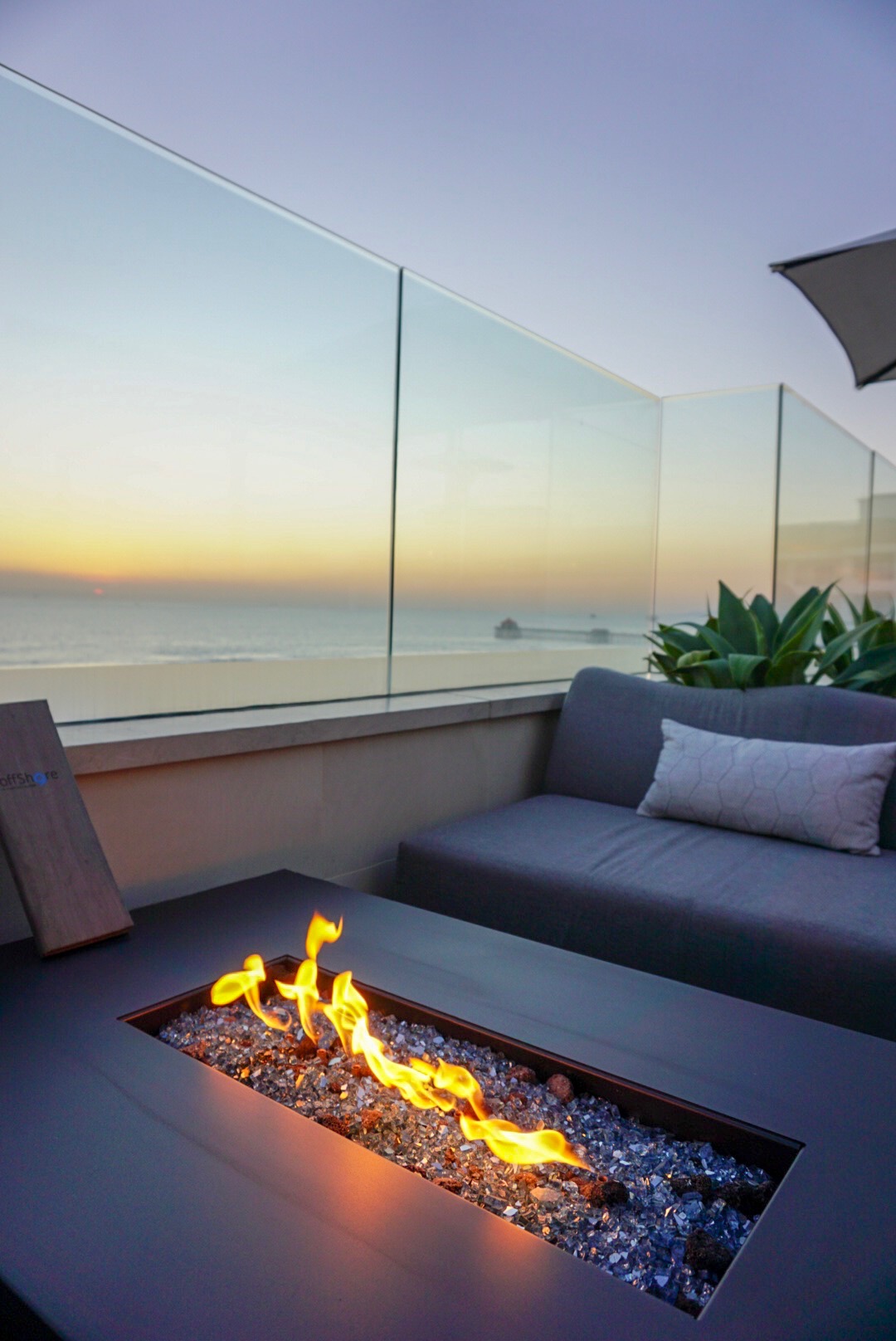 After that it was finally time to head back to our room and enjoy the night in! They set us up in the cutest suite just a few floors down in the Dolphin Tower. It was super spacious with a couch, mini fridge, king size bed and ocean views!! There's nothing better than waking up to the sound of waves in the morning. One thing I particularly loved about the hotel was their efforts to conserve energy – the lights/outlets in the room automatically shut off when a room key isn't inserted into the slot and the air conditioning/heat automatically shut off as soon as you open the balcony door. Props for helping to save our environment!!! We enjoyed our room with some wine + cheese on the balcony and then watched a movie in bed! My ideal way to spend a Sunday evening :).
In the morning we went down to the Boardwalk Restaurant for breakfast and then spent the remainder of our day poolside with more drinks and snacks until it was time to head back to LA. Overall, it was such an amazing trip and the Hilton was great for some much needed relaxation. If you're looking for a quick getaway like we were OR if you're coming from further away and just trying to soak up some SoCal sun during the colder months, this is the perfect way to do it! Through the end of the year, participating SoCal hotels are offering fabulous Hilton "shopcation" packages. You can enjoy rooms from $145* and receive exclusive special shopping passports and VIP discounts at either the Beverly Center or South Coast Plaza when you book Hilton's Winter package. This IS the way to holiday shop.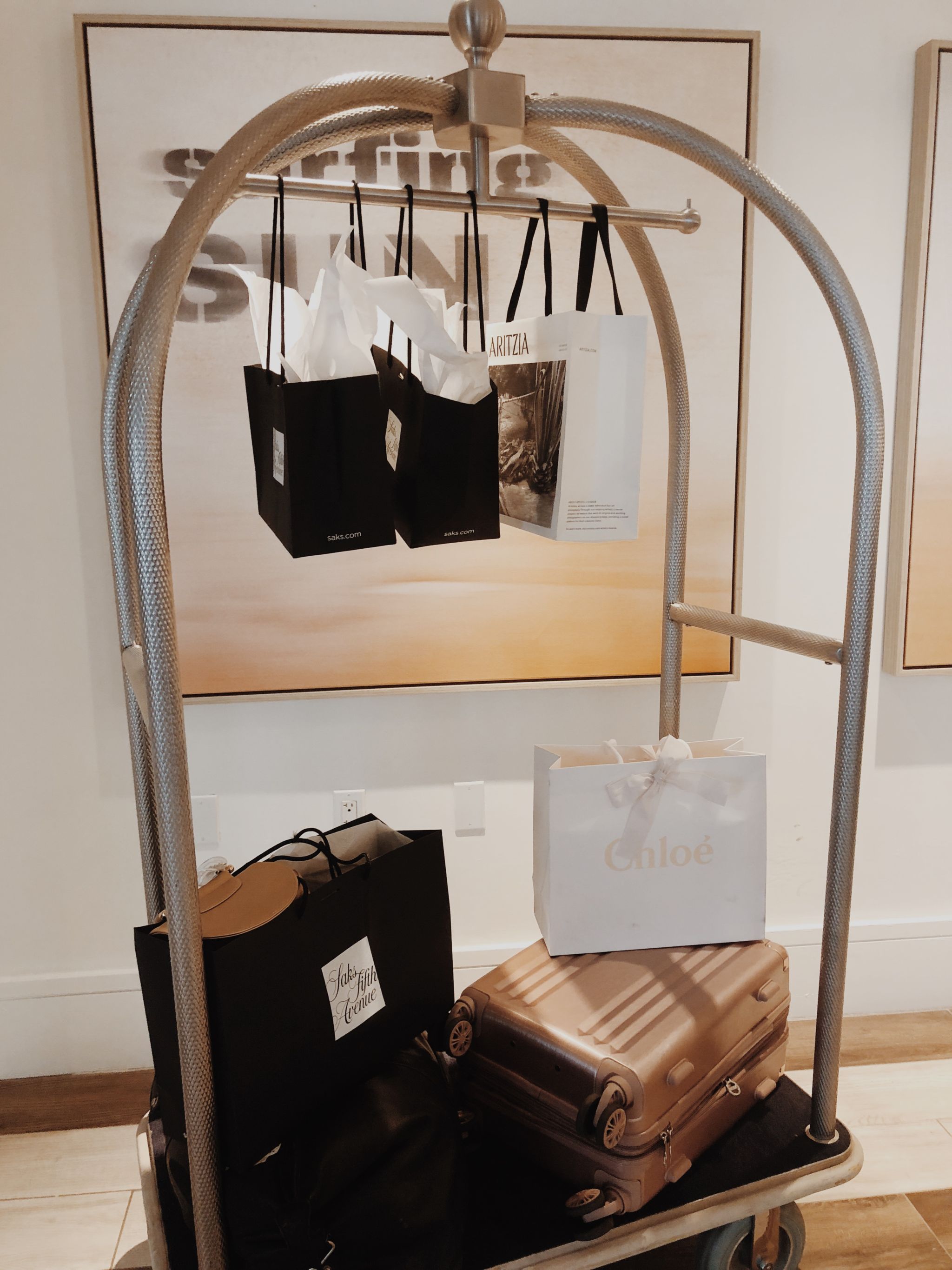 Until next time!
xx