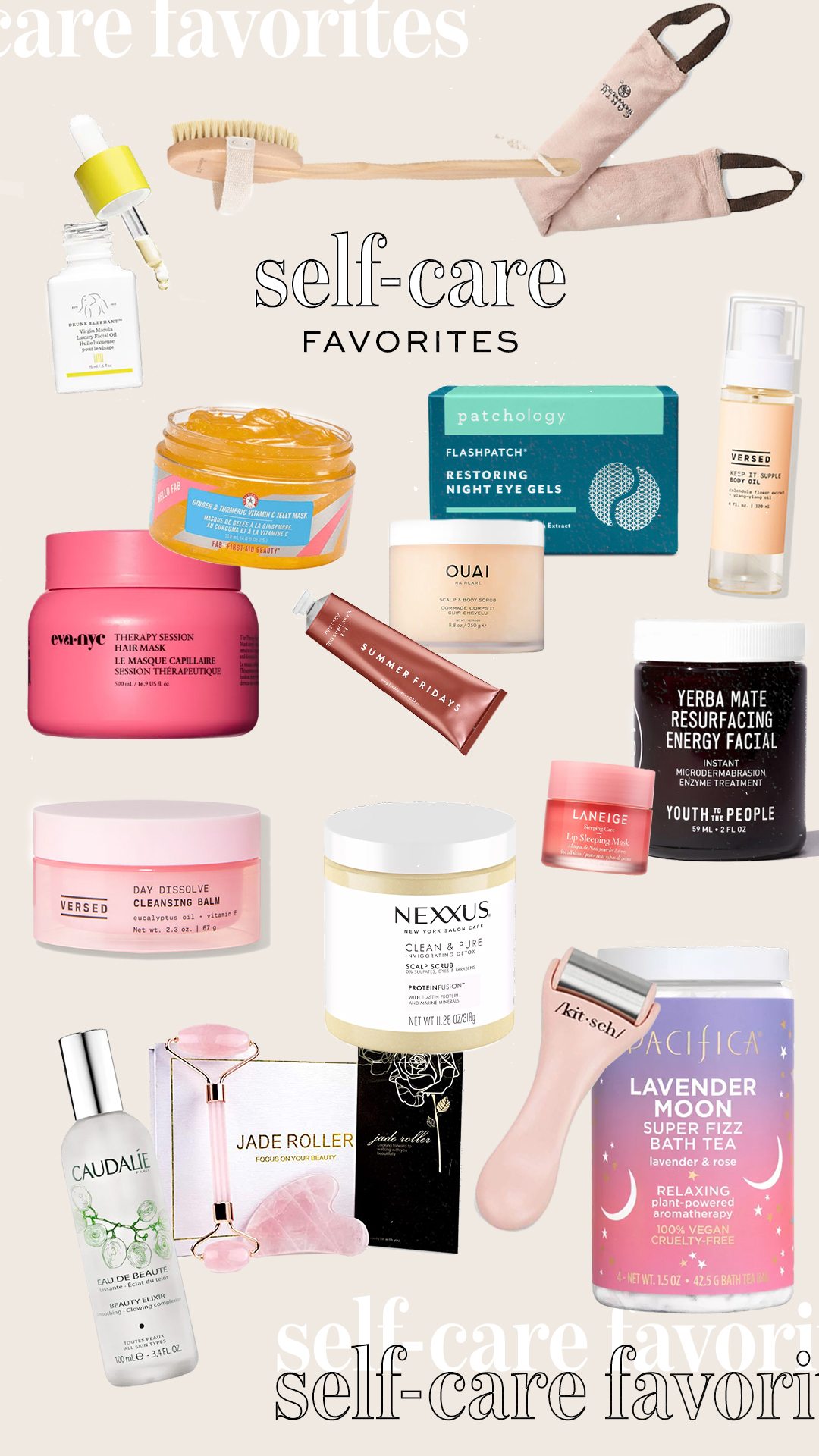 Everything that I use to wind down and show myself a little extra love!
Drunk Elephant Face Oil Face oil is usually the last step of my nighttime skincare! I love lathering it on before bed and waking up to hydrated skin.
Dry Brush so many benefits to dry brushing!! I might need a whole post on this. Exfoliates, increases circulation, releases toxins, can reduce cellulite!
Microwaveable Heat Wrap Amazing for cramps, sore muscles and just extra nice in the colder months.
First Aid Beauty Face Mask Ginger, tumeric & vitamin c packed jelly mask.
Patchology Under-eye Patches I keep these in the refrigerator and they are so cooling and refreshing!
Versed Body Oil Another one I love putting on before bed and letting it soak in overnight!
Eva NYC Hair Mask One of my biggest hair tips is to replace your conditioner with a hair mask and use it on your ends whenever your hair is dry! I swear by it.
OUAI Body Scrub A body scrub followed by a clean shave = your softest legs ever. I this pretty often in the summer to help with any bumps and ingrown hairs from shaving more often.
Summer Friday's Face Mask I'm obsessed with all things Summer Friday's and love that you don't even need to wash their masks off. Is it just me or do you also dread taking off masks?!
Youth To The People Enzyme Scrub Treatment