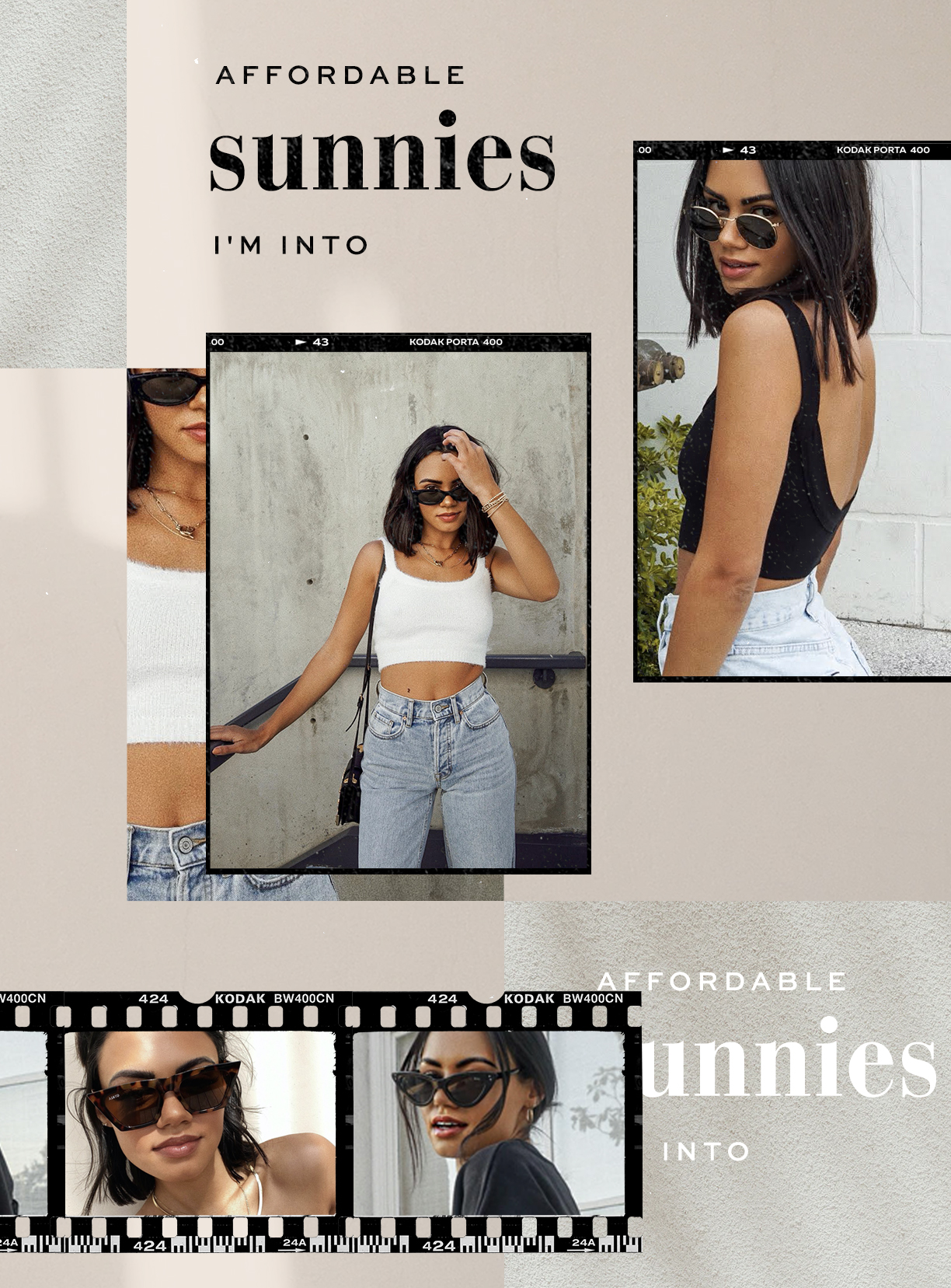 If you've been following me for a while then you know that the classic, round ray bans are my ride-or-die sunnies! I always default to them because they go with absolutely everything and I feel like they compliment my face well. But I have been feeling kind of adventurous lately and started trying out some new shapes/styles. I still have commitment issues though and didn't want to invest a chunk of money into trendy sunnies that I might not end up wearing a ton, so I've actually been getting tons of cheap sunnies off of amazon + other super affordable places. I rounded up all of my faves below, by shape, in case you're interested in branching out a bit as well 😉
CAT EYE
I wore cat-eye sunnies the entire time I was in Europe last summer! They feel so chic to me and compliment a lot of different faces.
shop my fav cat eye sunnies:

ROUND
These are my go-to. They just work with any outfit!
shop my fav round sunnies:

ANGULAR
Lately I've been loving these sunnies paired with an edgier outfit or when I want to add some flair to a plain look.
shop my fav angular sunnies:

OVAL
Another sassy option! I love throwing these on to spice up and outfit.
shop my fav oval sunnies: